This is going to be a really quick post, but it's big news.
What big news, you ask?
Well...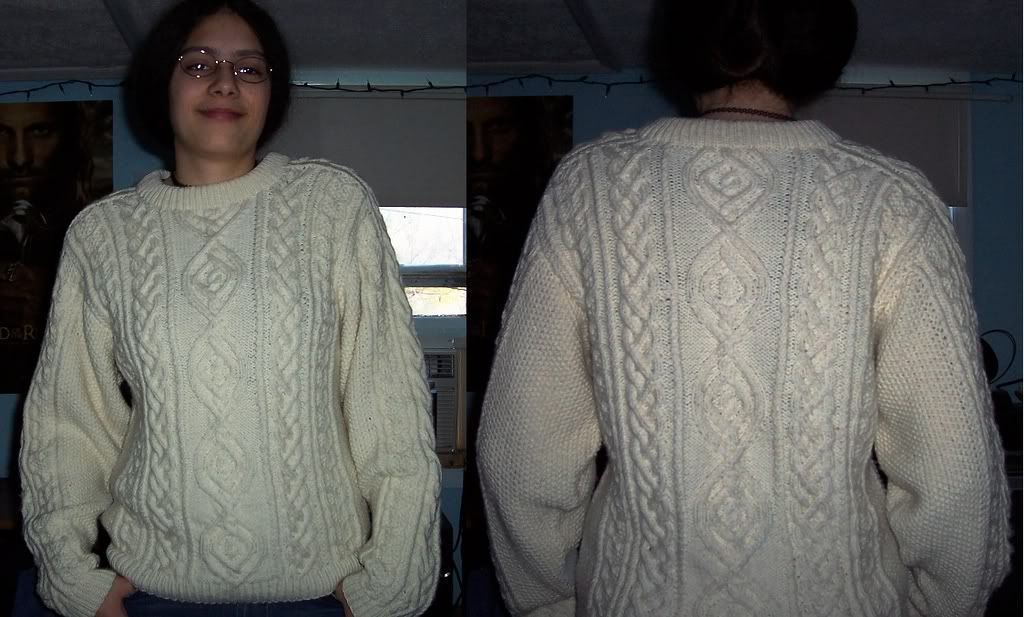 It's done! The Heirloom Aran is now well and truly finished, blocked, and all that jazz. The blocking evened it out a lot, and the yarn, as seems to be the case with superwash, softened up a lot. The seams are less stiff, the cables I had to correct are less ragged-looking...all in all, I'm happy with it.
Two months of very dedicated knitting. Needless to say, I'm working on something a lot easier now. Pictures of that soon.
Mood: happy