I've done some blog-worthy things over the past few weeks.
I made a hat: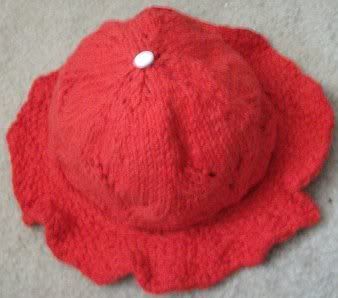 (An important hat. More on that later.)
I made a pie: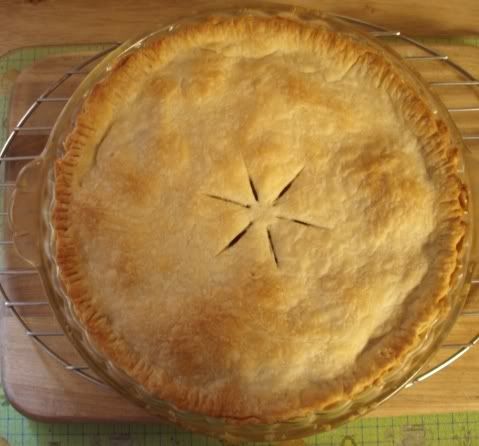 (An unusual pie. More later.)
But I'd say the most amazing thing that happened (possibly in the whole of the summer) was this: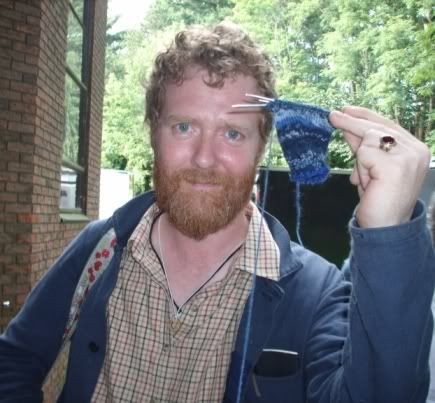 That, ladies and gentlemen, is Glen Hansard.
GLEN. FREAKIN'. HANSARD.
WITH MY SOCK.
Needless to say, knitting socks at the Saratoga Music Fest was a very, very good idea. Glen's music, with the Frames and with Marketa, has had such a huge impact on me over the last year...meeting him was wonderful. I can only hope I didn't make too much of a fool of myself.
I am now eternally indebted to the Yarn Harlot for starting the "hold my sock" thing. I suppose you can only hope that the person you ask to hold your sock is a good sport--and Glen was. He didn't even ask why a sock, or "You want me to do what?" He just held the thing. And, as a friend pointed out, it kinda matches his eyes.
This picture is now 8x10 and is on my wall. Framed. Is that silly? Because if it is, I'm silly and proud of it.
I really hope I can find some audio or video from the performance yesterday. Technical and sound issues were, regrettably, cutting into people's set time, none more so than Glen and Marketa's, and it really upset Glen. But then he covered Van Morrison, which he does so well that he actually manages to be
better
than the original recordings, and just rocked the house. He made more noise with just himself and that wonderful guitar with the extra hole in it than the entire, full band that had played before. It was truly a moment that captured the essence of Glen and what he means to me musically.
Onward to knitting!
The cute little red hat is the
Emily Hat
, a pattern I found via Ravelry's pattern browser. I made it for the one-year-old daughter of a friend of the family as a sort of cheering-up present. The poor girl is having absent seizures, and her family hasn't been able to get a concrete reason as to
why
yet. I wanted her, and them, to have a little bit of comfort, and I'm no good with verbal condolences, so I dug through the stash for some cotton yarn and made this.
As for the pie, guess what's in it. Go on, guess. I'll give you a hint: it's not fruit.
Give up?
Zucchini. For serious.
Now, I like zucchini in things like quesadillas, and as a side dish with pasta, but I had no idea it was possible to make a pie out of it. No idea, that is, until I bought
this cookbook
. I had flipped through it before, and decided to pick it up the last time I was at Borders.
I'm so glad I did! It has some amazing recipes for most of the vegetables my family grows in our garden, as well as things that are easily available at area farm stands. Zucchini is one thing that we always end up with far too much of, no matter how little we plant, so I was glad to find that the book has a large section devoted to zucchini-based recipes. Apparently, if you cook chopped zucchini in lemon juice and season it like apples for a pie, it makes a very apple-like pie.
Guess what? It really does. It's nearly impossible to tell that the pie
isn't
an apple pie. If you love produce, I highly recommend this book.
I am now off to try another amazing recipe: seasoned sweet potato fries, baked in the oven!
Mood: ecstatic
Music: The Frames - Your Face